Silver care
Find out what you can do to care for your silver jewelry and why we chose to use only genuine 925 sterling silver in our production in this short video:
Why real silver?
With fine, hand-cut details and by oxidizing silver, we create our iconic, "raw" look that you won't find in any regular jewelry store. Stainless steel is simply too hard to be worked so finely, and the thin layer of silver on a cheap silver-plated metal would flake off if we worked it the way we do with our jewelry.
If a stainless steel part breaks, it is irreparable. The same is true for silver-plated cheap metals. Since these materials also have no value, if it breaks or if the coating flakes or rubs off (which we've all seen before), it can merely be discarded. Broken silver, on the other hand, can be repaired in no time. What's more, silver retains its value. That's exactly why we offer a lifetime warranty.

Care & clean your Jewelry
The dark discoloration on our jewelry - which creates our "used look" - is caused by oxidation of the silver. This oxidation can, in rare cases, continue to take place after purchase when silver comes into contact with everyday items that contain sulfur, such as leather, rubber, chlorine, salt water, and even air pollution.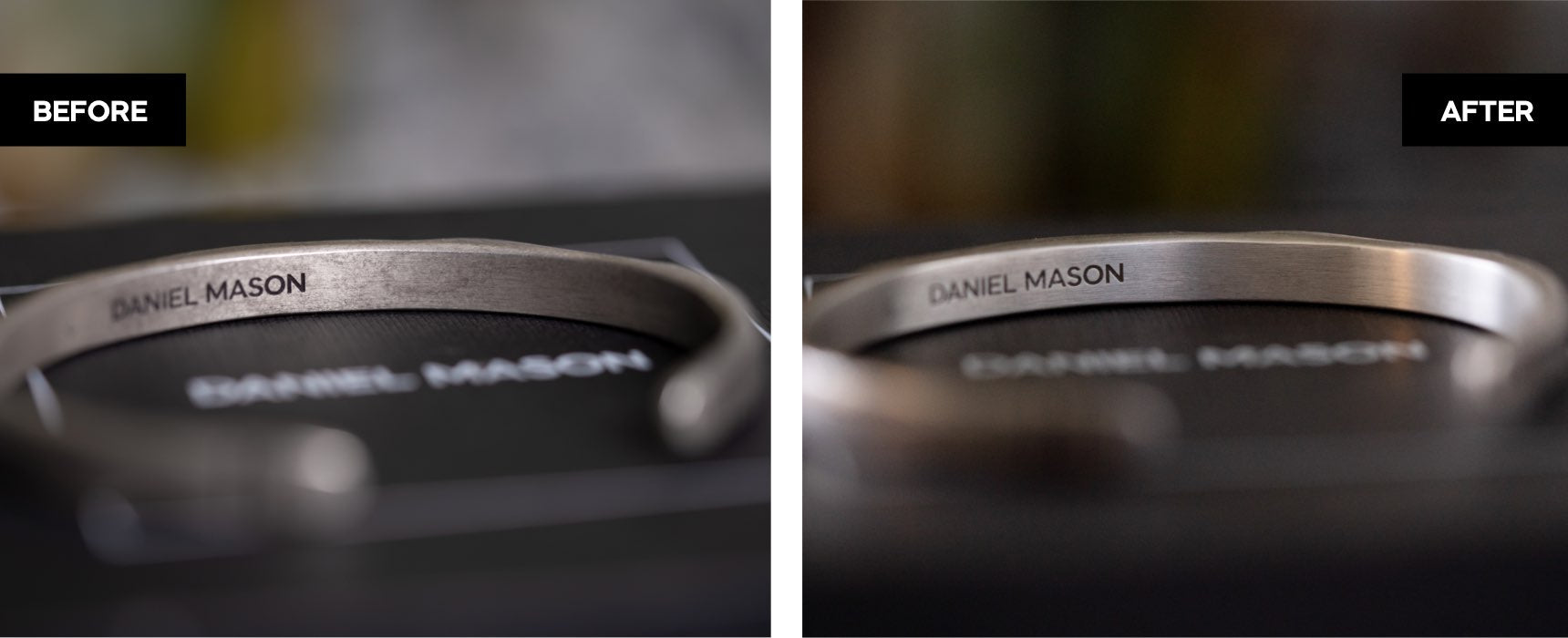 We think that our pieces look best with some character due to the natural oxidation. But if you want your DANIEL MASON pieces to look shiny and new again, you can eliminate those dark spots yourself in no time. Want to know how? Watch the video above to learn all the details.